Getting Started
Selecting the right integration
There are several Wheelbase integrations you can choose from, but generally only one or two that will make sense for each customer. Here's a quick guide to helping you pick the perfect integration option.
Need some help?
If you need help selecting the right integration option for you, please let us know by contacting your sales rep.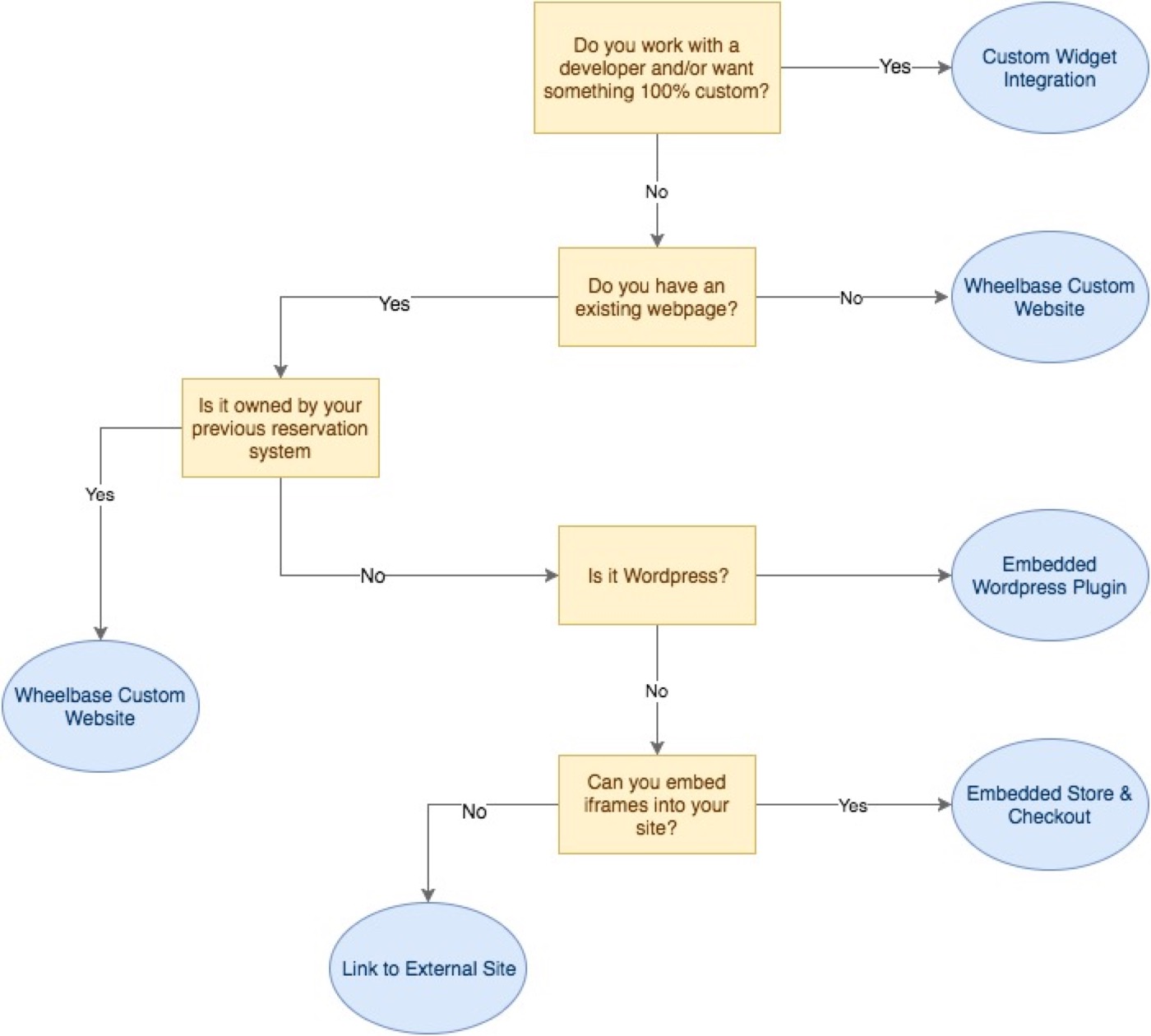 Available integrations
FREE Custom Webpage
If you don't already have a site, or if you're looking to upgrade your existing one, Wheelbase provides a free mobile-friendly website you can use. Renters will be able to shop for rentals, view availability and even book online. You'll have a login to edit site content & make customizations as needed. Turnaround time for custom sites is about a week, so let us know if you're interested in one.
External Store
This is the easiest integration option. It allows you to create a link on your existing site to a mobile-friendly store. From there, renters can view available units & submit reservations online. Learn More
Embedded Store
This option is similar to the external store, but you're given the ability to embed it into your existing webpage. There are also Wordpress-friendly versions of the embedded store as well. Learn More
Embedded Individual Vehicle Pages
This option can be embedded on your existing site. It shows a checkout form for a specific vehicle, including Availability. This is a good option if you already have vehicle pages setup on your existing site. Learn More
Custom Widget integration - Advanced
If you work with a development team, or are interested in creating a 100% custom integration with Wheelbase, then this is a great option. Using this option you'll have full control over the entire design of your search/quoting pages. Learn More